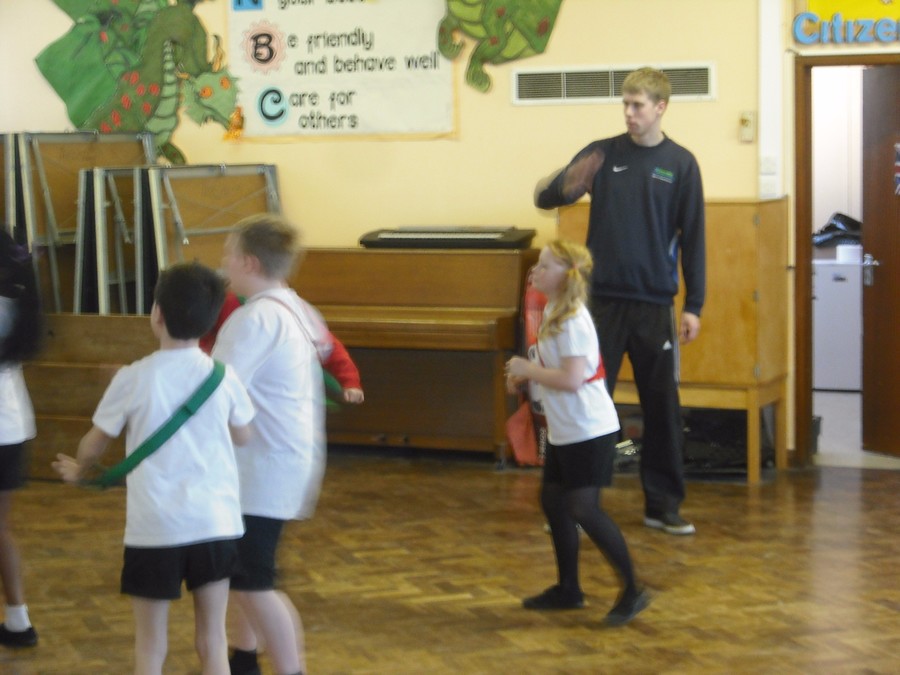 Gavin Browne has been working at Arlies since August 2011 through the Tameside Sports Trust. All year round, Gavin directly delivers high quality PE and School Sport on Mondays, Tuesdays and Thursdays.
Gavin comes with a wealth of experience and knowledge in a variety of sports. Gavin is able to deliver the PE curriculum to all age groups and does this effectively ensuring children are engaged and physically active during these sessions.
Gavin has previously worked as a junior coach at East Cheshire Harriers and also runs for the club men's team as well. Gavin has also completed the London Marathon twice in less than three hours!

What the children say about Gavin...
"I love doing PE with Mr Browne because it's always sporty and my number one dream is to be a running gold medallist!"
"I like doing PE with Mr Browne because it helps me get better at sport and he makes everybody laugh! He's a brilliant teacher. He also helps me to feel healthy as he teaches us lots of different sports which are good."
"Mr Browne is a great PE teacher. He does lots of amazing for us like tournaments, after school clubs and dinnertime football. He always tries to teach us everything he knows about sport."
"Mr Browne is a fantastic PE teacher. When I struggle on something like volleyball serving, he helps me with my technique so I can do it properly and he really lifts my sporting spirits up!"